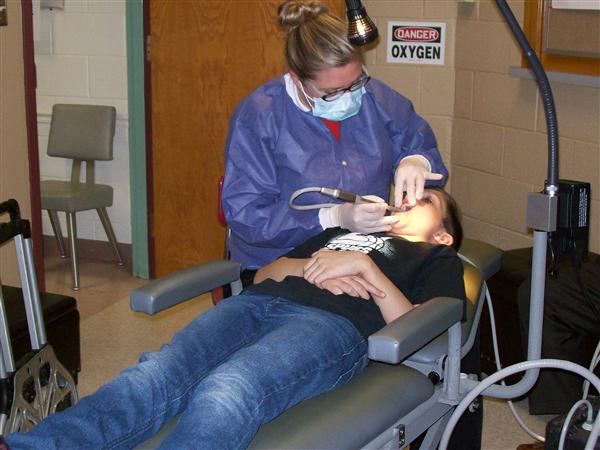 This is a great program where a dentist and a hygienist from Olean General Hospital's Sealant Program comes to the school to offer dental care to your child.

Children who enroll in this program will receive an exam, a fluoride treatment and possibly sealants. Sealants are placed on the biting surface of permanent teeth to help prevent tooth decay.

Dental care will be provided to your child at no cost to you under this program. If your child has dental insurance, the insurance company will be billed. If your child does not have dental insurance, grant funding will cover the cost of the services mentioned above.

If any dental problems are found, follow up treatment may be needed. This can be done at one of Olean General Hospital's dental centers. You can call Gundlah Dental Center at 716-375-7300 or Delevan Health Center at 716-707-7040 for an appointment. You may also contact your private dentist.